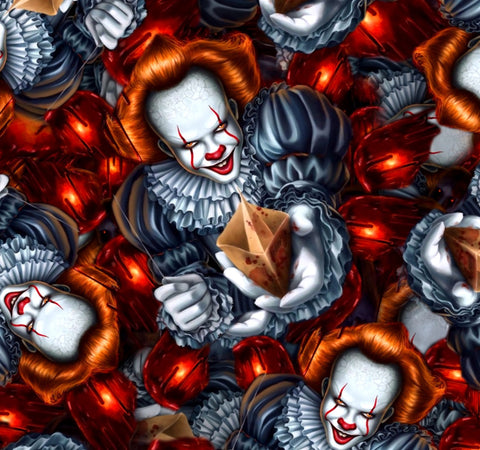 (NEW) CUS003 - Pennywise (100cm)
Save by ordering 3m, 6m & 12m lengths. Choose from the drop-down menu above.
Full Color Film
Width: 100cm
Price is for 1 linear meter.
Recommended Base Coat: White
This is a custom film that comes with a clear protective backing. The side with the backing goes down in the water. It is a thicker film and may require a longer soak time. Conventional activators work with this film. Multiple meters are NOT continuous. No samples available for custom films.
Approximate Soak Time: 90 seconds
Heat Range: 88-92 F
Recommended Activator: Hydro Vator
INK060 clown clowns it red balloon
---
We Also Recommend